President's Message
A warm welcome to the website of the Central Fraser Valley Fiddlers!
There are many roads to music and in our case it's traditional fiddle music that brings us together and creates lasting friendships. Our club is part of a network of fiddle clubs across the Province of British Columbia, Canada. We are formally known as Branch #4 of the British Columbia Old Time Fiddlers' Association Click Here , and you don't have to play an instrument to join us.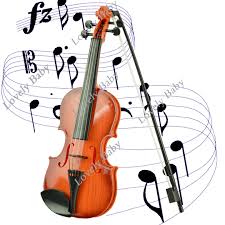 We are a fun and energetic group of musicians who simply wish to make music and make folks want to get up and dance! Our members come from a diverse background, and from all ages, as well as from across the Lower Mainland of British Columbia in Canada. Most of us have belonged to the club for many years and have established warm friendships. We are always game to welcome and make new friends so do feel free, no matter what you play  or how well you play, do come to one of our practices or events to say hello.
Our focus is old time fiddle music including jigs, two-steps, reels, and waltzes but we enjoy all kinds of tunes, and occasionally even sing!
 Aside from monthly meetings and weekly practices, we also host afternoon dances, play at various public and private events. We can play in the background or provide the main entertainment.
 We have regular practices on Wednesday evenings ( except the first Wed. of each month ) during the months of Sept. to June, so come along and join us at Hallmark on the Park, 3055 Princess Street, Abbotsford, B.C. from 6:45pm to 8:45pm. We include all kinds of instruments so feel free to come on down or just come and listen.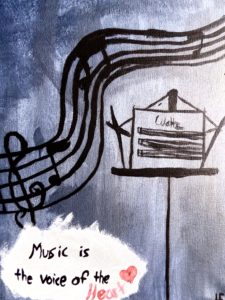 Art by Hailey Eeg – aged 12
For more information on summer activities, check the side menu, under "Meetings and Practices".
We are looking forward to seeing you.
Vivienne Chin
President
Central Fraser Valley Fiddlers
PS…. Please contact our club host, Rod Mclean for further information @ roderickmclean65@yahoo.ca
Some of our team !