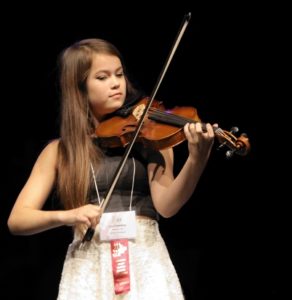 A special story about a special member who needs your help ! It's about getting that education and what it costs!
Lia is a bright and charming young lady, an extraordinary and talented fiddler.  We can't let this stop her from getting that extra support from us all..when she needs it most !!!
Lia Gronberg has been performing at public events since she was five years old.  Music is her life long passion and she aims to make it her career.

Lia has won countless gold medals and first place wins in both the classical and fiddle world.  Notable  highlights include most promising violinist at Chilliwack Dance and Music Festival.  She went on to the provincial competition  and was awarded runner up.  She has been invited to the Canadian Grand Masters Fiddle Championship numerous times – which is an invitation only contest- as well as winning contests all over North America.  She was also awarded the best musician award in both middle school and high school.

The reason she is in need of funding for her education is because several years ago her father lost his business and eventually went bankrupt.   Despite her mothers countless efforts to get employed, her permanent disability has made it nearly impossible.  Even though her father is currently employed, their years of debt hasn't allowed them to save money for her education.  

Lia has been accepted into the University of Western Ontario with a $4000 annual scholarship.  She is doing a 4 year Bachelor of Music program, as well as a double major with Business, adding an extra year of schooling.  She has already applied for a government student loan, but even with that and the scholarship, she is thousands of dollars short. 

She will have many expenses in the coming years such as living costs, tuition, air travel costs, and many more.  She is in need of funds before school starts in September, although her educational costs will be an on-going financial struggle throughout the year and upcoming years. 
Any financial aid will be greatly appreciated by her and her family.
Lia's email address is  mailto: liagronberg@gmail.com